Try new trendy foods in Bandung is fun. But, flashback to the old-time while hunting Bandung legendary culinary places is also exciting. Here are the places where you can experience such classic culinary in Bandung.
Pisang Bolen Kartika Sari
Kartika Sari is one of the souvenir shops that sells the original Pisang Bolen. Pisang Bolen Kartika Sari has been famous since 1970. The original recipe is kept until now.
It can be said that Kartika Sari is the pioneer of Pisang Bolen in West Java. Pisang Bolen Kartika Sari also has some flavor variants like cheese, chocolate, chocolate cheese, and durian.
Brownies Amanda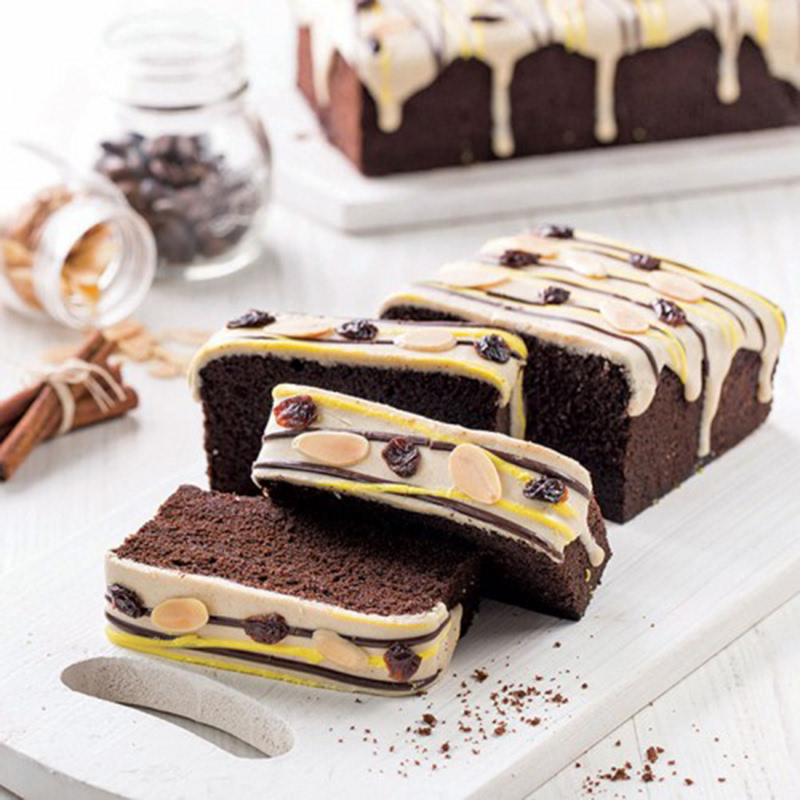 Some of the brownies shops in Bandung are Prima Rasa on the Kemuning street, Amanda on the Juanda street, and Kartika Sari which also on the Juanda street.
Prima Rasa is famous for its roasted brownies, Amanda is famous for its steamed brownies with special topping, and Kartika sari is famous for not only brownies but also other traditional food souvenirs.
Gepuk Nyonya Ong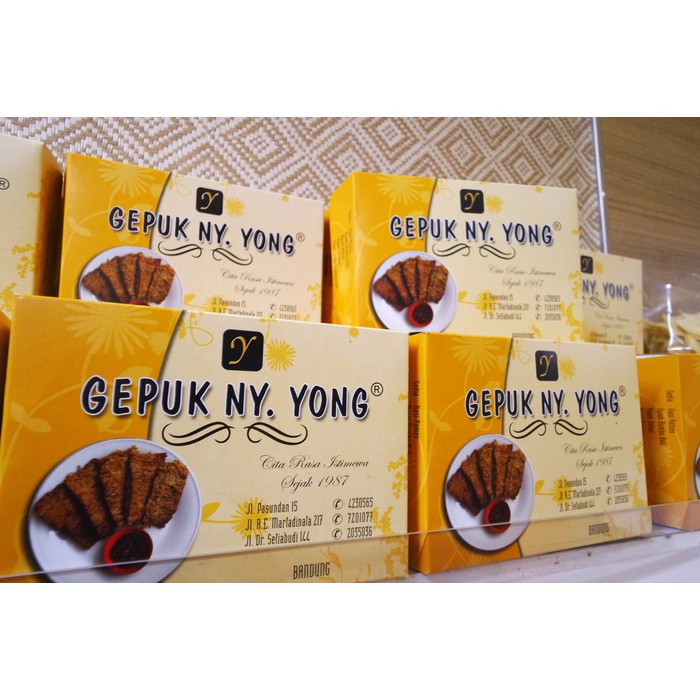 Gepuk Mrs Ong is located on the Dr. Djunjunan street and always full of customers. The taste of the gepuk is very delicious because it is made from the traditional inherited recipe.
Gepuk is a delicacy made of beef, some people called it empal. The texture is a bit weird, like a piece of flimsy-pressed beef and then pierced by a thin wooden stick. The function of that stick probably is to avoid the meat being wrecked while cooking.
Peuyeum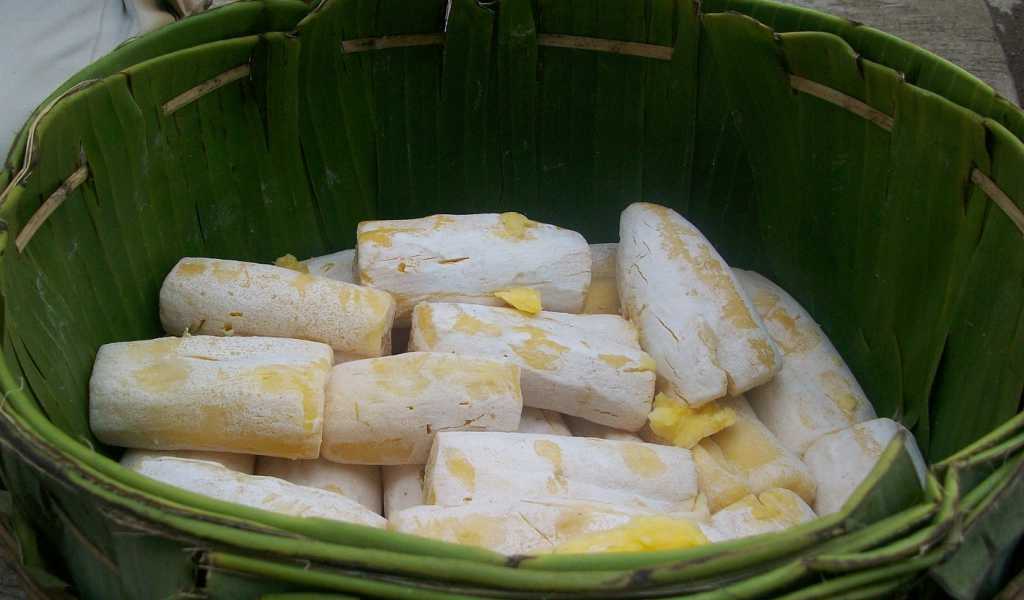 This fermented cassava is often used as the ingredient of other culinary. Some of the foods made of peuyeum are cake, colenak, es campur, or bollen. However, you can also consume it without having it to be processed first.
Peyeum is mostly sold at souvenir shops, one of them is located on Cihampelas street. There are a lot of shops sell the souvenir of Peyeum Gantung.
Nasi Timbel
Nasi timbel is white rice rolled in banana leaves wrap. The aroma from the hot steamy rice that touched with banana leaves is unique and appetizing. Nasi timbel is served with ingredients such as fried chicken, empal (fried beef), salted fish, fried tempeh, fried tofu, lalapan, and chili condiment made with terasi (shrimp paste). It is also great to be eaten with Sayur Asem. Nasi timbel can be easily found on the hawker food seller on the streets or in Sundanese restaurants.
Ting Ting Jahe
It's always the simplest treats that are the most addictive. Ting-ting jahe (ginger bonbons) have only three ingredients: cane sugar, tapioca starch, and lots of ginger. The bonbon is chewy (chewier than taffy) and has a spicy, refreshing ginger taste that lingers long after your last bit. Warning: it is so good that you might find yourself finishing the whole bag in one sitting.You can find this at Cihampelas Street
Bandrek Bajigur
so this last one doesn't really fall under "food" category, but no Bandung food list would be complete without bandrek. Bandung is surrounded by mountains and can get a bit cold sometimes, especially after a downpour. This is when bandrek comes in, being a traditional beverage of ginger, cinnamon, pepper, chilli, cloves, nutmeg, palm sugar, and slivers of young coconut. Drinking it will leave warm embers lingering in your throat and stomach. Bajigur is just like bandrek but with coconut milk as additional ingredient. Instant versions of bandrek and bajigur are available for you to bring back home.