See Bandung's unique heritage and diverse culture with this exciting ten-hour day tour!
Make a stop at Farmhouse Lembang, a fun theme park with a European theme and a cute mini zoo
Take a photo you'll never forget in front of a Hobbiton House similar to the one in New Zealand!
Marvel at the beautiful scenery and feel the cool breeze at The Lodge Maribaya, a massive recreational park
Check out the local wares at the Lembang Floating Market, with tasty food, snacks, and beautiful clothes
What To Expect
Immerse yourself in the unique and fascinating culture of Bandung. With this ten-hour tour that takes you to some of the most popular tourist landmarks in the area. Our driver will picked you up at your hotel in the city. Firstly you will go to your first destination for the day. Farmhouse Lembang, a unique theme park with gorgeous European-style buildings. Spend some time checking out the various activities inside the park, including renting out cute Dutch costumes and taking photos while wearing them, visiting the mini zoo with a variety of adorable animals, and dropping by the Hobbiton house that's similar to the one in in New Zealand!
Take a quick lunch break inside a hip restaurant in the theme park, where you'll get to enjoy delicious local food, before you head to your next stop – The Lodge Maribaya. Marvel at the stunning sight of the 3-hectare recreational park, filled with lush greenery, vibrant flowers, and exciting outdoor activities. If you're willing to pay extra, you can opt to op inside a hot air balloon and take stunning photos set against an unbeatable view of the area! Spend some time wandering through Lembang Floating Market, filled with local food, tasty snacks, and cute souvenir items, before you pack up and get dropped off back at your hotel.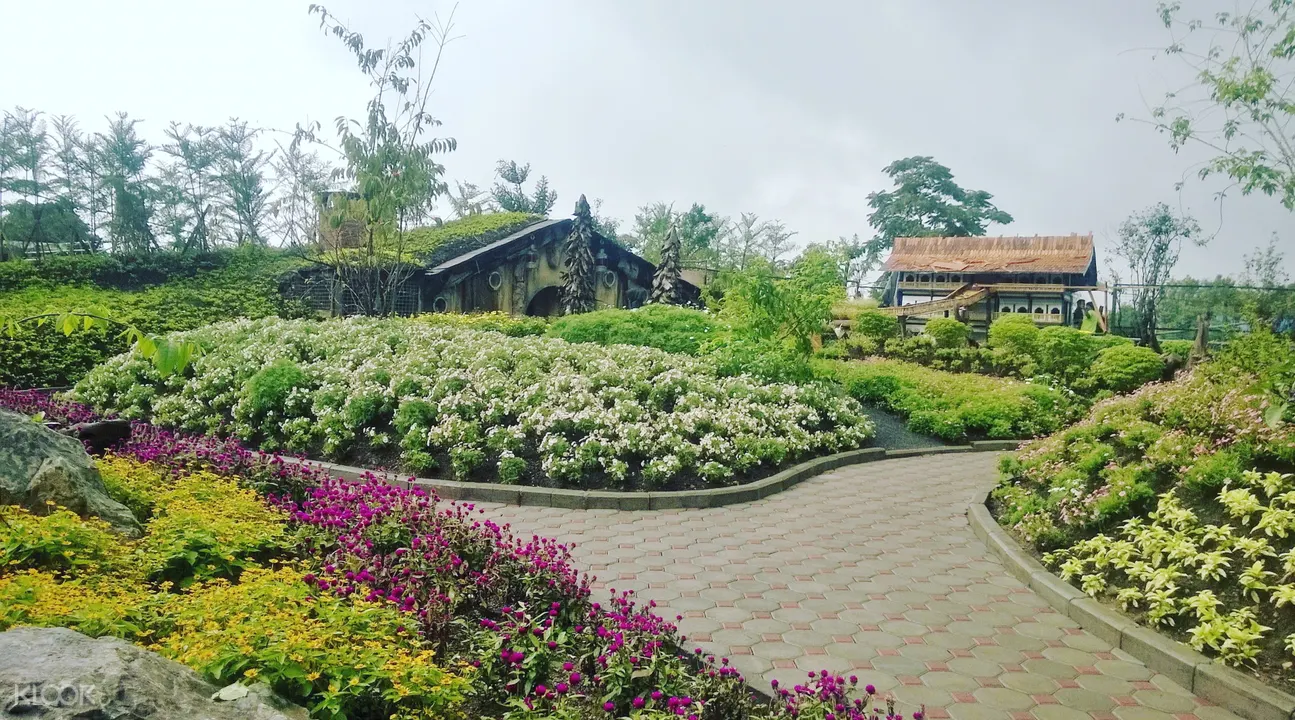 Explore the Indonesian countryside with this ten-hour tour that takes you to Lembang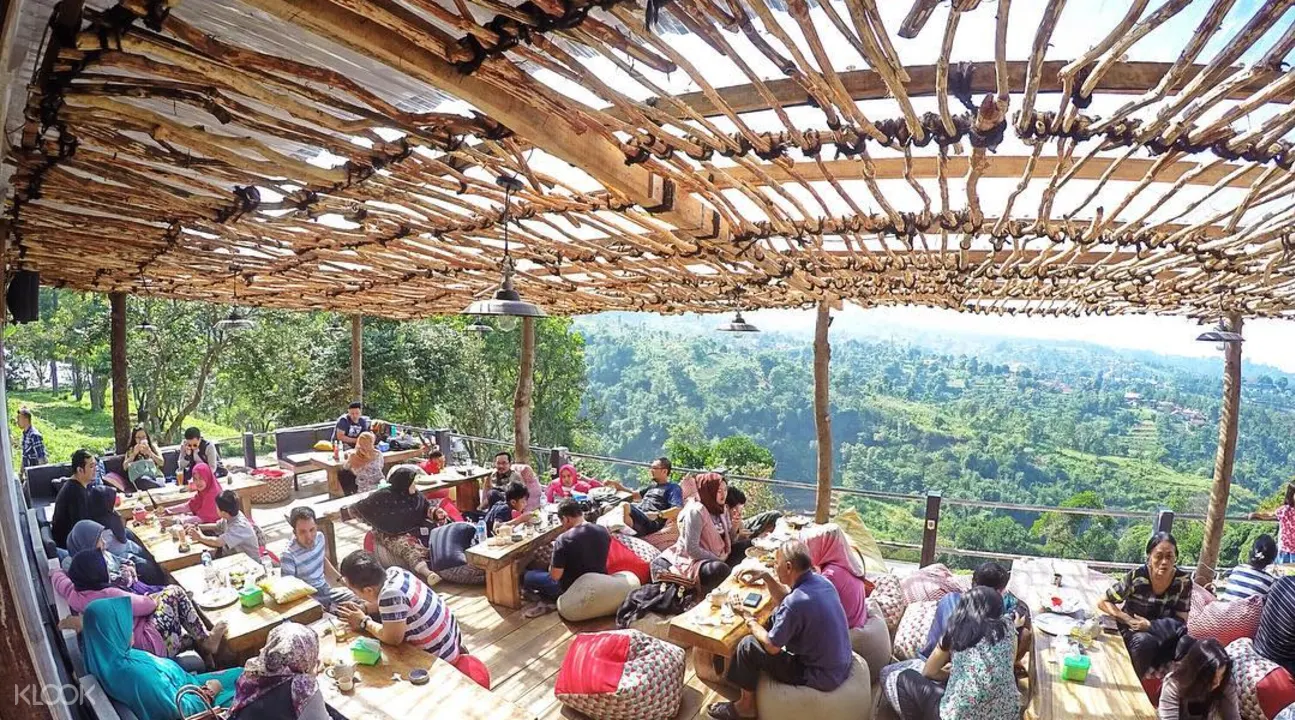 Explore Farmhouse Lembang, a gorgeous theme park with a fun European theme!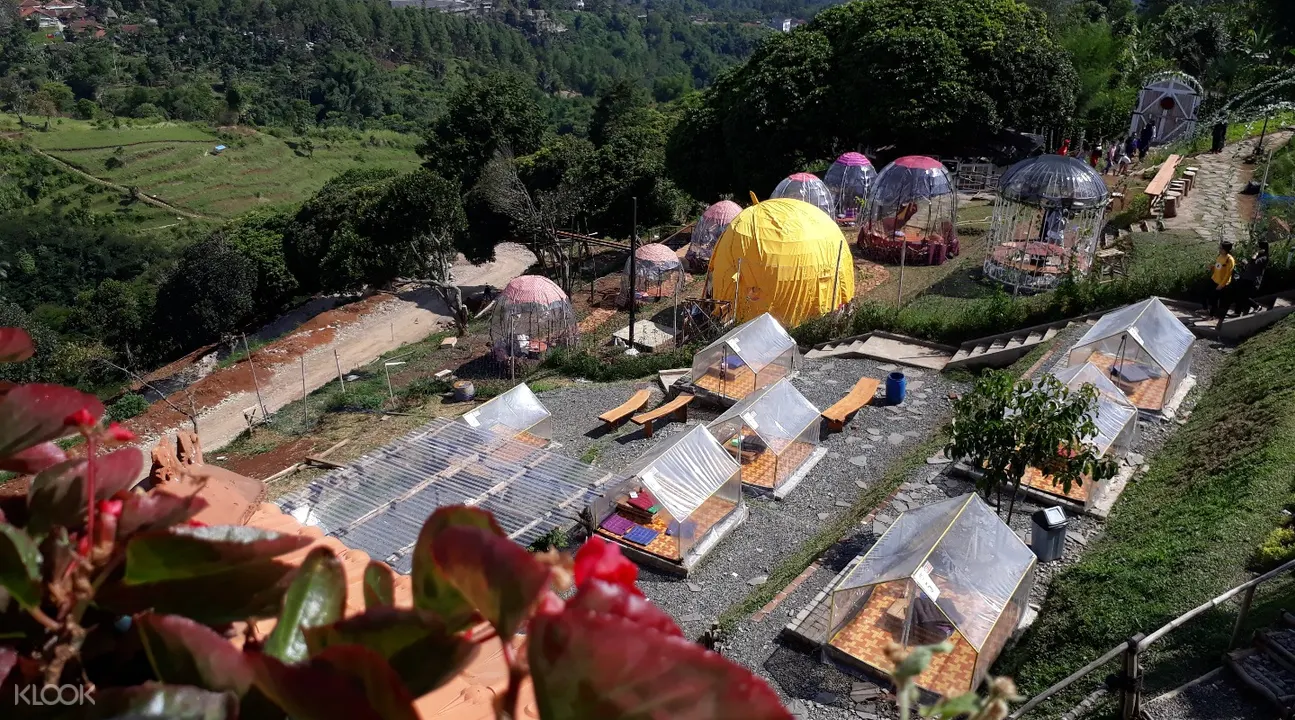 Check out the greenery of The Lodge Maribaya, a three-hectare recreational park