Glamping bandung is perfect for those who need some outdoorsy vacations while not getting their hands dirty. For those who visit Bandung to look for glamping bandung sites, not to worry for Bandung has a bunch of it!
Green Hill Park Ciwidey
This resort is located in a forested land, among trees in Ciwidey. This resort is the perfect destination for families that want to experience a natural forest scenery. It provides not only lodging and camping facilities but also educational recreation choices. You can rent a tent with a capacity of four people, with mattress, bathroom, and hot water. Outside of the tent, there is a campfire ring with chairs for the family gathering at night.
The Lodge Maribaya
This resort provides smaller glamping tents for one to three people. The tents are onion-shaped and permanently pitched into the ground. You will find complete amenities here like a mattress, blanket, pillow, and shared bathrooms with hot water. During your stay here, you can try several activities like trekking and archery. If you are up for it, you can walk for about five kilometers to Maribaya waterfall.
Glamping Site Rancabali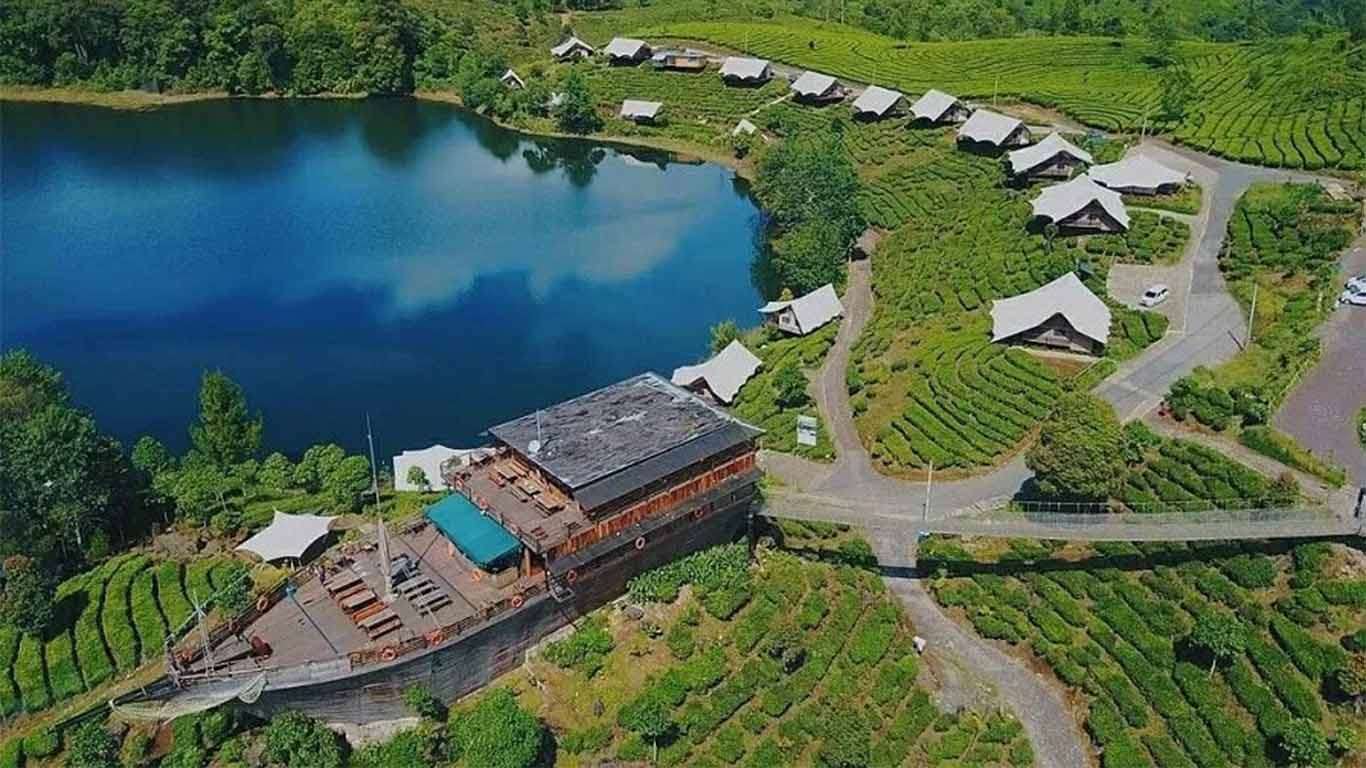 Located on the shore of Situ Petenggang, Glamping Site Rancabali is a luxurious camping resort, offering an upmarket camping service. This resort has many room options, from two people capacity up to 12 people, all with great facilities. In most packages, you will get breakfast, bathroom with hot water, spring bed (foam bed), free barbecue, and parking spots. There is also a phinisi boat-restaurant nearby, overlooking the lake.
Teras Bintang
Teras Bintang is a natural attraction, from a height you can see the tea plantations and Situ Patenggang Lake, at There we can take a picture with your friends or your family, and for the weather that was very cold,
built other star shapes to add accessories for tourists.
Trizara Resort
Overlooking the magnificent Lembang mountainous area, Trizara Resort is the ultimate glamping resort, with glamorous facilities similar to starred hotels. You will get ultra-cozy beds, with a warm blanket and soft pillows. There is high-speed wifi available, but this resort doesn't provide a television. The idea is that with no TV, you will be bonding with whoever you are camping with. There are also several activities you can do while staying in this campground.